Products

Simple File Security Exists. Anchor provides the complete ownership and control required for you to make file theft obsolete, with the simplicity and transparency your users demand. The complexity and cost of DLP projects put them out of reach for most companies. And the terrible truth is that over 35% of DLP projects fail. Why? Because they place too much burden on your users and break your workflow. 'Stopping the bad guys' shouldn't mean 'stopping the business.'
Anchor exists to deliver on the broken promises of DLP, ending the war between business and security. Within minutes, our customers end data theft across their organization for all file types, such as source code, documents, and CAD designs. All without changing existing IT controls or how users and applications work today.
Atakama offers a comprehensive solution for securing and protecting confidential data. With file encryption, regulatory compliance, secure file sending, zero trust protection, ransomware mitigation, and cloud security, Atakama addresses the most critical security challenges businesses face. It encrypts high-value files without disrupting user workflows, complies with data protection regulations, enables secure file transfers to external parties, provides granular file-level protection for Zero Trust environments, stops ransomware attacks by rendering stolen files useless, and ensures data security in the cloud. With Atakama, you can safeguard your sensitive information with ease and confidence.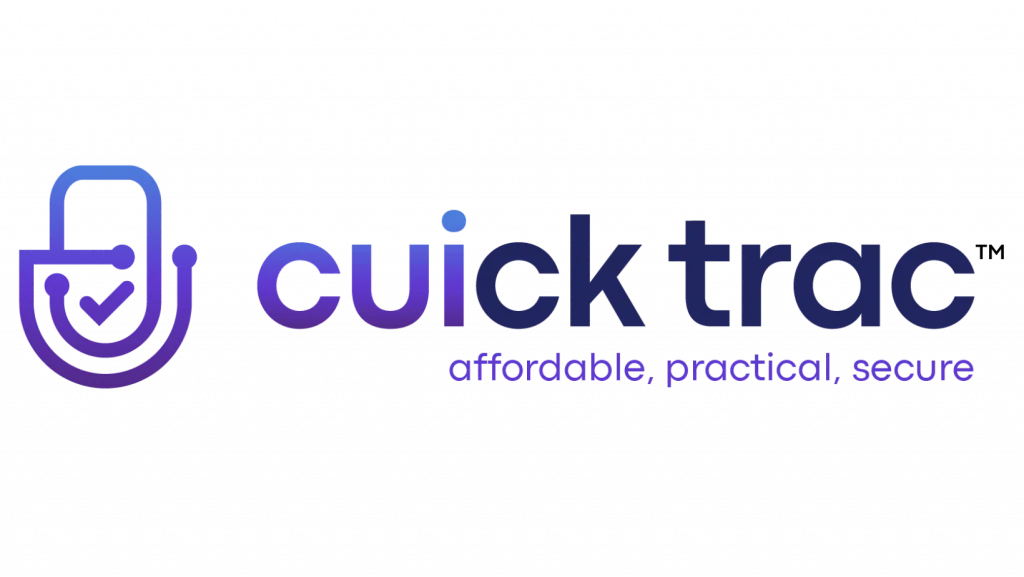 cuick trac™ is the all-in-one solution for NIST 800-171 compliance. Designed specifically for DoD contractors and federal government agencies, cuick trac™ offers a rapid deployment, fully managed, and secure virtual enclave.
With cuick trac™, you'll have a pre-configured secure environment that meets DFARS/NIST SP 800-171 and CMMC 2.0 requirements. It includes a DFARS compliant firewall, SIEM solution, end-to-end encryption for CUI (email, file sharing, and storage), and multi-factor authentication. This comprehensive solution also covers administrative and physical requirements, with cybersecurity advisors boasting 20+ years of experience supporting the DIB. They will help you plan and implement the necessary controls for safeguarding CUI.
Get peace of mind and ensure compliance with cuick trac™, the affordable, practical, and secure compliance solution trusted by DoD contractors, manufacturers, and engineers.
Dell is the trusted technology partner for government agencies, providing comprehensive solutions to meet their unique needs. With our cutting-edge hardware, software, and services, we enable federal organizations to drive digital transformation, enhance efficiency, and ensure mission success.
Our portfolio includes state-of-the-art infrastructure solutions, from servers and storage to networking and security, designed to meet the rigorous demands of federal environments. We offer robust data management and protection solutions, enabling agencies to securely store, analyze, and leverage their valuable data assets. Our cloud solutions provide scalable and agile platforms for modernizing IT operations and delivering services to citizens effectively.


Jamf, the leader in Apple Enterprise Management, empowers over 60,000 businesses, schools, and hospitals worldwide to succeed with Apple devices. Their comprehensive solutions streamline device management, user connectivity, and data protection in the Apple ecosystem. With features like zero-touch deployment, identity-based access, robust security measures, and same-day support for Apple OS releases, Jamf offers industry-leading expertise and a range of tailored solutions. Whether you need enterprise-level management with Jamf Pro, seamless authentication with Jamf Connect, advanced security through Jamf Protect, zero-trust network access with Jamf Private Access, mobile threat defense using Jamf Threat Defense, or content filtering with Jamf Data Policy, Jamf has you covered. Embrace the power of Apple devices with Jamf's trusted solutions for efficient, secure, and user-friendly Apple management.
Keeper is the easy-to-use platform that revolutionizes Identity and Access Management with zero-trust capabilities. With Keeper, you can protect, manage, and share passwords, metadata, and files securely. Eliminate secrets sprawl and secure critical infrastructure with Keeper's Secrets Manager. Enjoy instant, zero-trust remote access to your infrastructure without a VPN through Keeper Connection Manager. Deploy in minutes and gain full visibility, security, and control over user access and activity. Keeper's platform ensures password management and sharing, secrets management, remote infrastructure access, industry compliance, and robust reporting, all with a focus on least-privileged access and zero-knowledge security. Experience the power of unified Identity and Access Management with Keeper.


Lenovo, a global leader in technology, offers innovative solutions to empower businesses and individuals in the digital age. With a diverse portfolio of high-quality devices, including laptops, desktops, tablets, and servers, Lenovo delivers reliable performance, sleek design, and cutting-edge features. Whether you need powerful workstations for demanding tasks, versatile 2-in-1 devices for productivity on the go, or advanced gaming systems for immersive entertainment, Lenovo has you covered. Backed by industry-leading reliability and exceptional customer support, Lenovo is the trusted choice for individuals and organizations looking to unlock their full potential with technology.
Bulletproof your network and protect your reputation with NeQter Labs. Their NeQter Compliance Engine offers a plug-and-play solution for network-wide visibility and control, ensuring compliance with NIST SP 800-171 and upcoming CMMC requirements. With a unified cybersecurity suite that includes SIEM, activity monitoring, vulnerability scanning, and inventory management, NeQter simplifies compliance and enhances your cybersecurity posture. Gain insights into network activity, detect threats, track user behavior, and manage vulnerabilities with ease. With NeQter, you can demystify compliance, safeguard your sensitive information, and fortify your network against internal and external threats.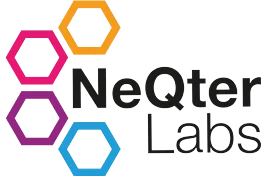 PreVeil is the leading choice for CMMC, NIST 800-171, and ITAR compliance, trusted by top primes and over 500 defense contractors. Their comprehensive solution includes PreVeil Drive for secure file sharing and storage and PreVeil Email for encrypted email integration with existing providers. PreVeil Gateway enables high-security communications without the need for a new domain or government-issued PIV. Affordable for SMBs, PreVeil helps achieve compliance for government contracting and provides secure email solutions for customers and vendors. Choose PreVeil to ensure compliance, protect sensitive information, and enhance communication security.
Sophos is a leading cybersecurity company dedicated to protecting businesses against evolving threats. With a comprehensive suite of advanced solutions, including next-generation firewalls, endpoint protection, and secure email gateways, Sophos safeguards organizations from cyberattacks and data breaches. Their innovative technologies combine artificial intelligence and machine learning to deliver proactive and adaptive security, while their cloud-based management platform ensures seamless protection across all devices and networks. Sophos is the reliable choice for robust cybersecurity that keeps businesses safe in today's digital landscape.


Tenable is the industry leader in Risk Based Vulnerability Management . Powered by industry leading software and personnel, they provide a powerful suite of software, including vulnerability management, web application security, and container security. Tenable helps businesses identify and prioritize vulnerabilities, proactively protect their assets, and make informed security decisions. Leveraging advanced technologies like machine learning and predictive analytics, Tenable enables organizations to stay one step ahead of threats and maintain a strong security posture.